Celtic Horse Dream Box by DragonOak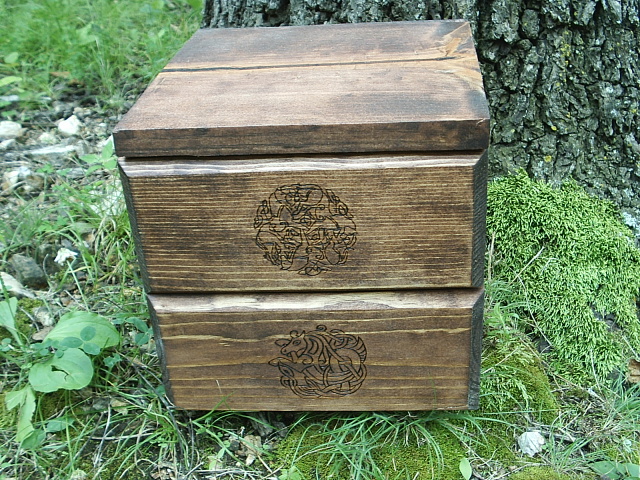 Celtic Horse Dream Box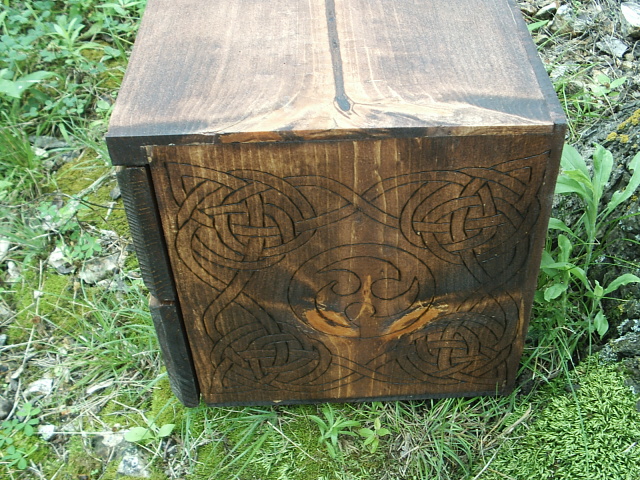 Side View of Celtic Horse Dream Box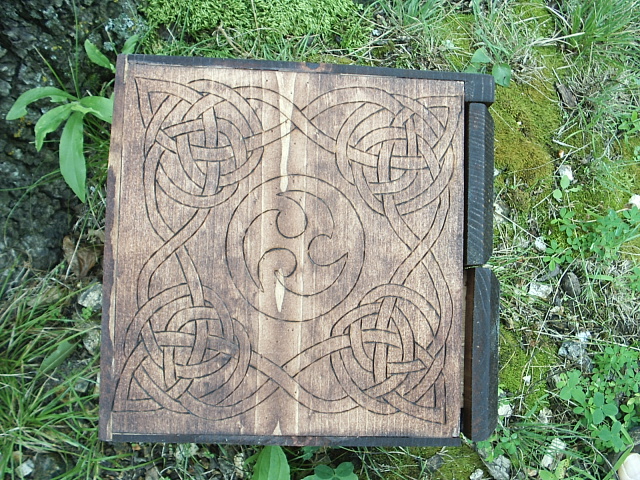 Left Side View of Celtic Horse Dream Box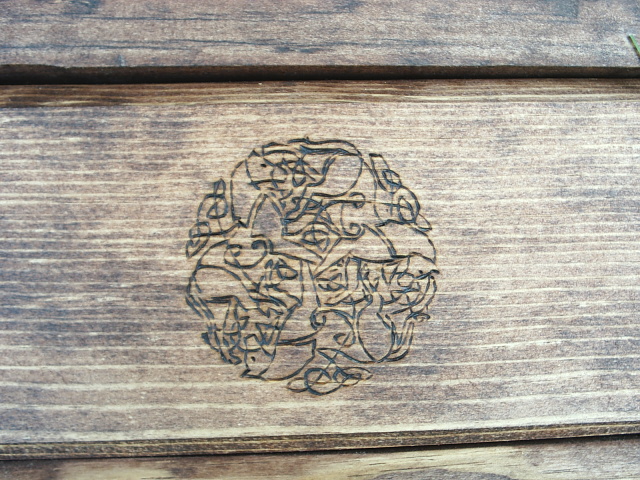 Tradition Celtic Art of three horses of on the top drawer.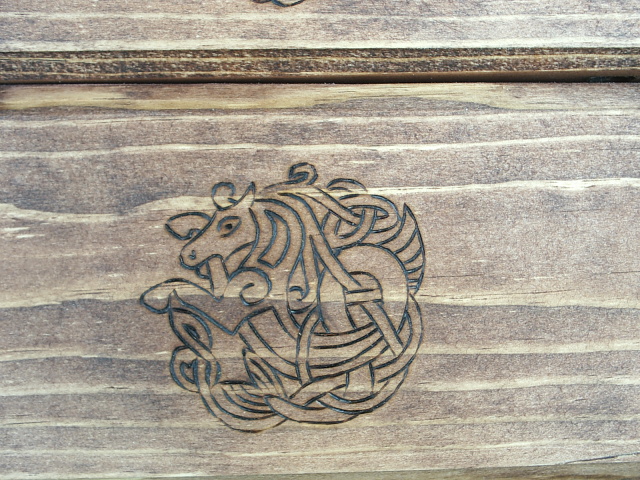 Celtic Horse in tradition Celt knot art.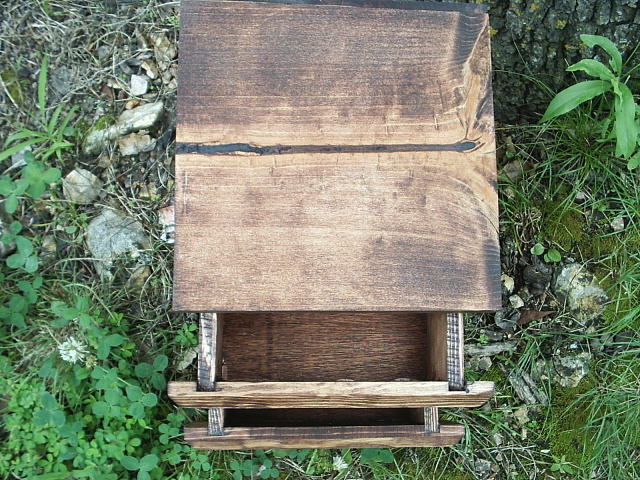 Two drawers come complete on this Celtic Horse dream box.

Each Celtic horse dream box comes complete with two drawers for storage on this box.

The horses on this dream box represent Celtic art in the old traditions of Celtic Knots.

This Celtic Horse dream box measure 9" X 9" X 9" and is stained in an early american color. The Celtic Horse box is made from solid wood and offers free personalization if requested. Name to be engraved on the top of the box.

Celtic Horse design on the box is wood burned for long lasting effect and beauty. This theme of the Celtic horse represents a truly unique style of personalized gifts available by DragonOak.

This Celt art can also appreciate the form of the horse as a steed, pony, mare, and stallion.
---
Looking for something custom designed? Feel free to email me and lets see what we can do for you! Looking for wholesale pricing, contact: GYPSY BETH
---
Please review our **Policy Statement** All products are handcrafted to order. Please allow sufficient time for your product(s) to be built and finished. If you have any further questions once you have reviewed our policy, feel free to email **Gypsy Beth**
---
Custom designed dream box by DragonOak with the Celtic horse as the central theme.

The celtic horse of the Celt culture is pictured with the common celtic knot work.

This is a hand crafted quality made celtic horse theme dream box of limited supply.

The beauty of the celtic horse and the celtic knots designed into the box is an outstanding gift for any horse lover.

This celtic horse dream box represents the undying art of the Celtic People.

The celtic horse dream box offers plenty of storage for personal items.

Free personalization and name engraved is available with this celtic horse dream box if requested. Add this to your list of personalized gifts for that person that is hard to find gifts for.

The celtic horse dream box is perfect for those who love horses, the steed, pony, mare, and stallion.