Griffen Fantasy Box by DragonOak

Legend of the Mythological Creature known as the Griffen - Griphyn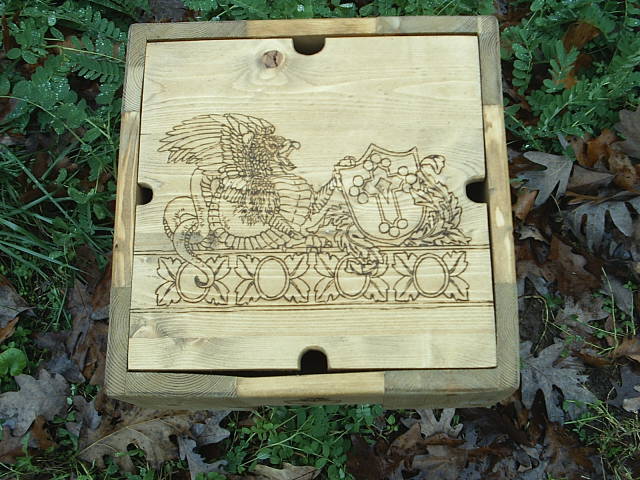 Griffen Fantasy Box!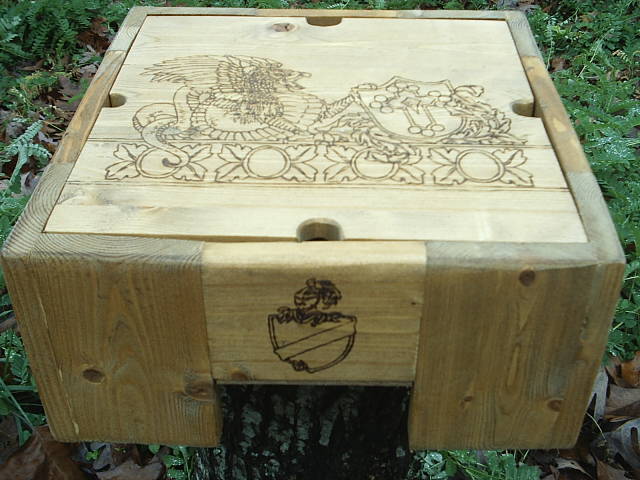 This griffen fantasy box also details the shield and knights helm on the front side of the box.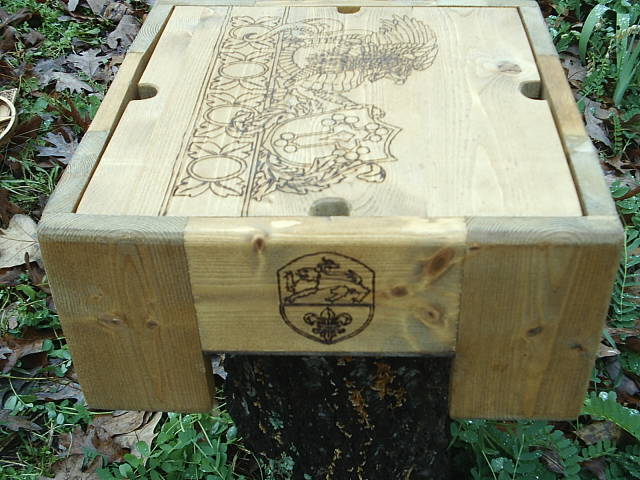 On each side of the griffen fantasy box is wood burned a crest of the lion and shield.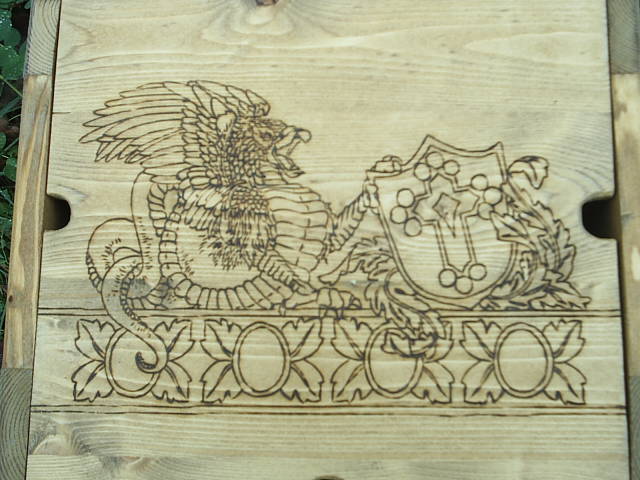 The detail on this griffen fantasy box on the lid is complete.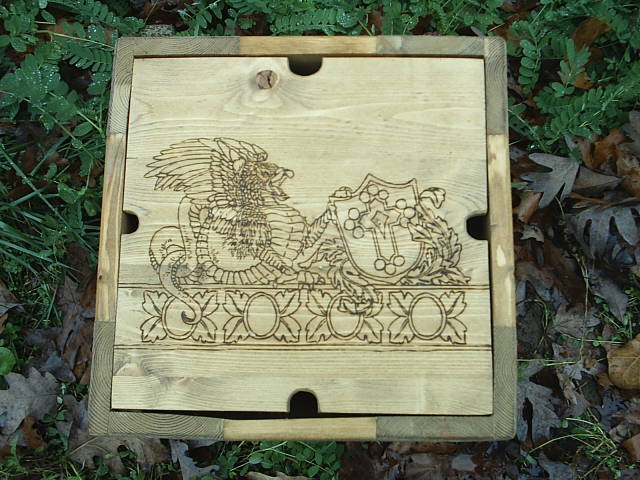 Full view of the griffen fantasy box, thumb holes for easy lift of the lid and to complete a unique design.




Rear design of this unusual and unique fantasy box of the Griffen.



The griffen and all symbols are wood burned to last many years and lifetimes to come.

The Fantasy box of the Griffen measures 13" X 13" X 6" tall. The Griffen box is made from solid wood construction.

This Fantasy box of the Griffen is designed as a coffee table box and can be utilized for storing magazines,books, or even remote controls, everyone has more than one right?

Natural stain choices are used and finished in a danish oil for that unique rustic appearance for this Griffen Fantasy Box

There is nothing like the beauty of natural wood on this Griffen fantasy box.

Completely hand made and designed by DragonOak for a truly unique buying experience. Order your Griffen fantasy box today!
---
Looking for something custom designed? Feel free to email me and lets see what we can do for you! Looking for wholesale pricing, contact: GYPSY BETH
---
Please review our **Policy Statement** All products are handcrafted to order. Please allow sufficient time for your product(s) to be built and finished. If you have any further questions once you have reviewed our policy, feel free to email **Gypsy Beth**
---
The legend of the griffen is based on greek mythology.
The lore, history, and legends of the greek culture and the griffen is legendary.
This is your chance to own a truly unique designed griffen fantasy box that is hand made by DragonOak.
This griffen fantasy box is a solid wood box.
Symbols of the griffen are done by wood burning which is a method known as pryography.
The griffen fantasy box is made in the historical context of the medieval times when many crest, flag, and castles where adorned with legendary symbols like the griffen. This is the era of chivalry and knights.