Raviyoyla Queen Fairy
Faery Realm Magick Tradition Altar Box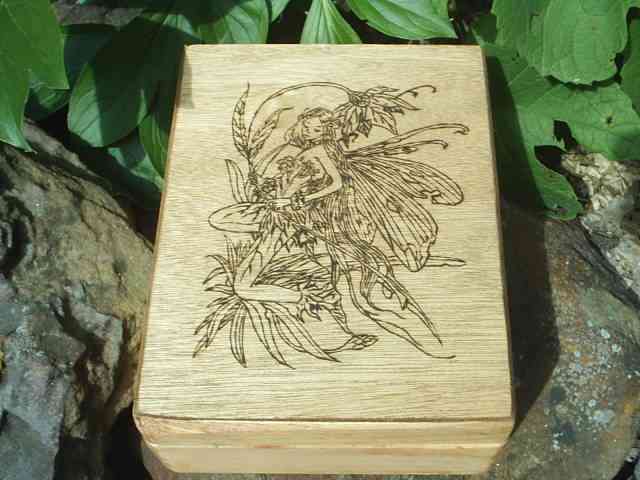 Raviyoyla Queen Fairy Altar Box!



Fairies of Legend – Faerie Fae Boxes

$49.99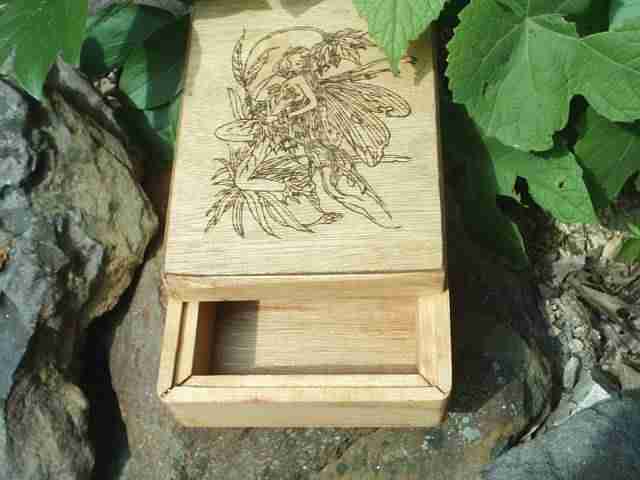 Unique Box!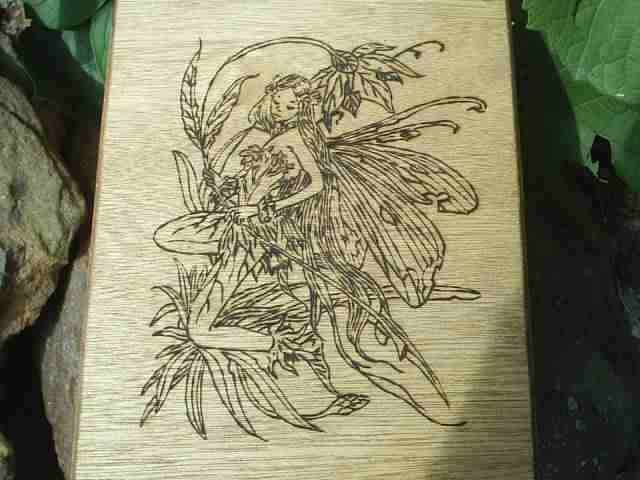 Delicate Burning!


Raviyoyla Queen Fairy Design on box is wood burned by hand for lasting beauty! Faery Realm Magick Traditions are taken to heart when burning this box.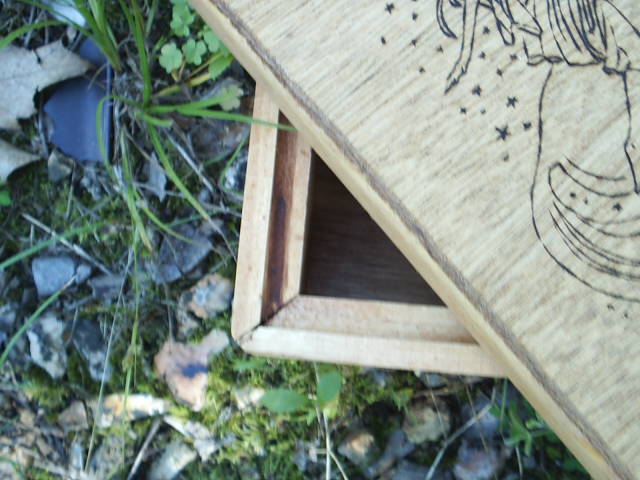 Routed Edge Design!

This altar box can be utilized for tarot, runes, ritual tools, circle focus or keep sake box. No matter what you keep inside, it makes an attractive addition to any table or counter. This box is an excellent protection for your home, as well as its own contents.

No metal is used in the final assembly of this altar box, as some believe that metal can interfere with the flow of energies.



This altar box is hand crafted by DragonOak, "one who walks the pagan path". DragonOak has studied methods of divination for over 20 years and now brings forth hand crafted items that are fitting for those seeking spiritual enlightenment.

Natural stains and finishes are used to protect the wood and highlight the beauty of wood.

Shipping method used is United States Parcel Post Mail unless otherwise agreed. Additional charges may apply. Shipping charges quoted are for shipments within the continental United States. Orders outside for the continental United States will incur additional shipping charges to accommodate the actual cost.